Branch Bike Ride
Sunday 12 June 2022
Photos of the Eleventh Branch Bike ride which this year went from the Engineers Arms to the Admiral.
The peloton at the Plough with photographer, first aider, water supplier and general factotum Steve Nakoneczny 'flashing a peace' while Archie flashes Jo's loaf.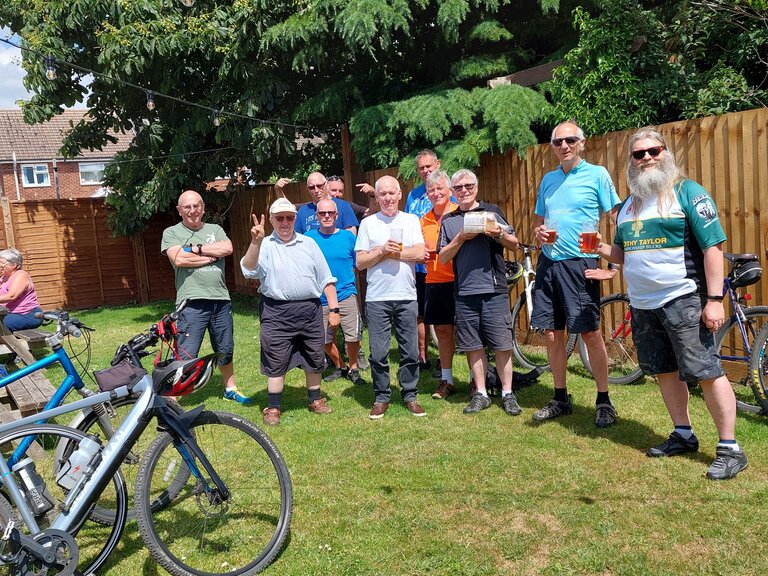 Chris Freeman, on his first 'serious' ride since shaking off the effects of Covid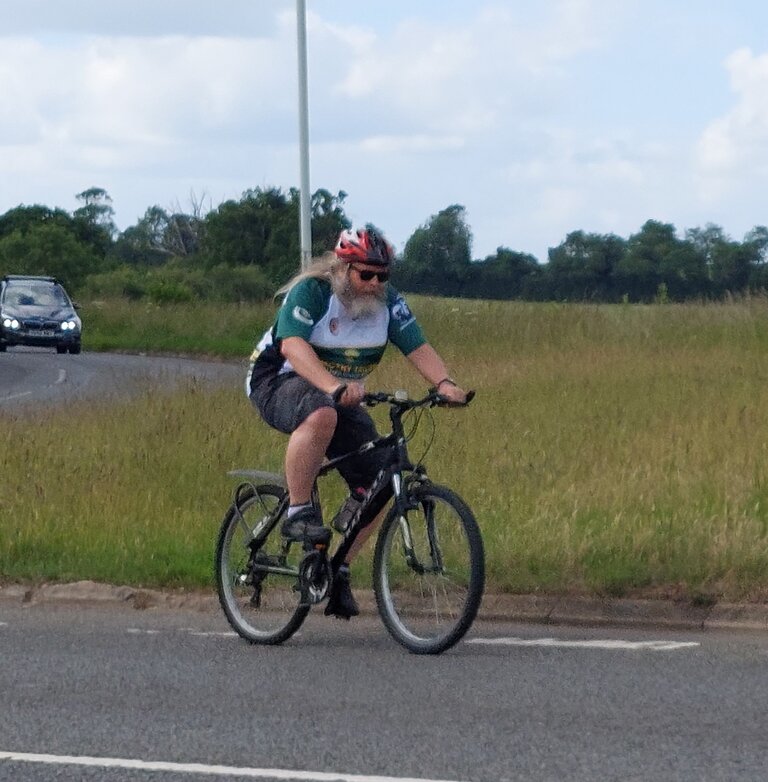 Barry Giddings (centre) and two difficult to distinguish (for me - and please accept my apologies) companions at Jordan's bridge en route to the Cock at Broom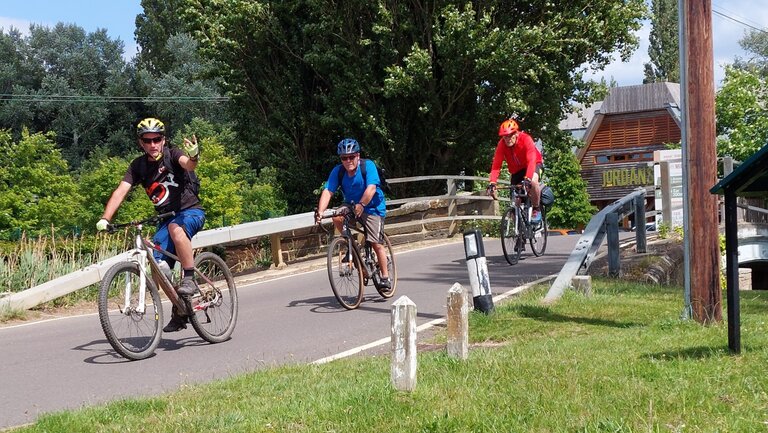 Chris and Baz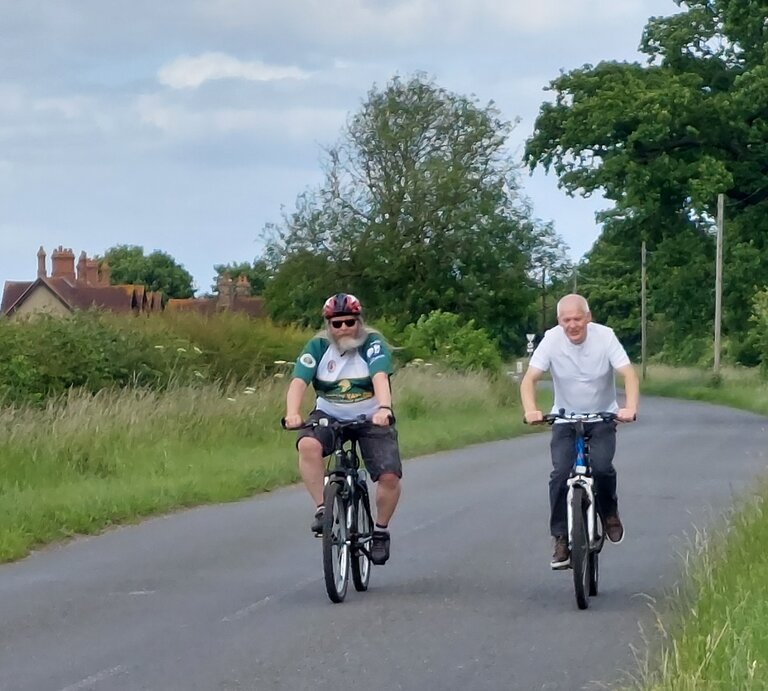 Ian and Archie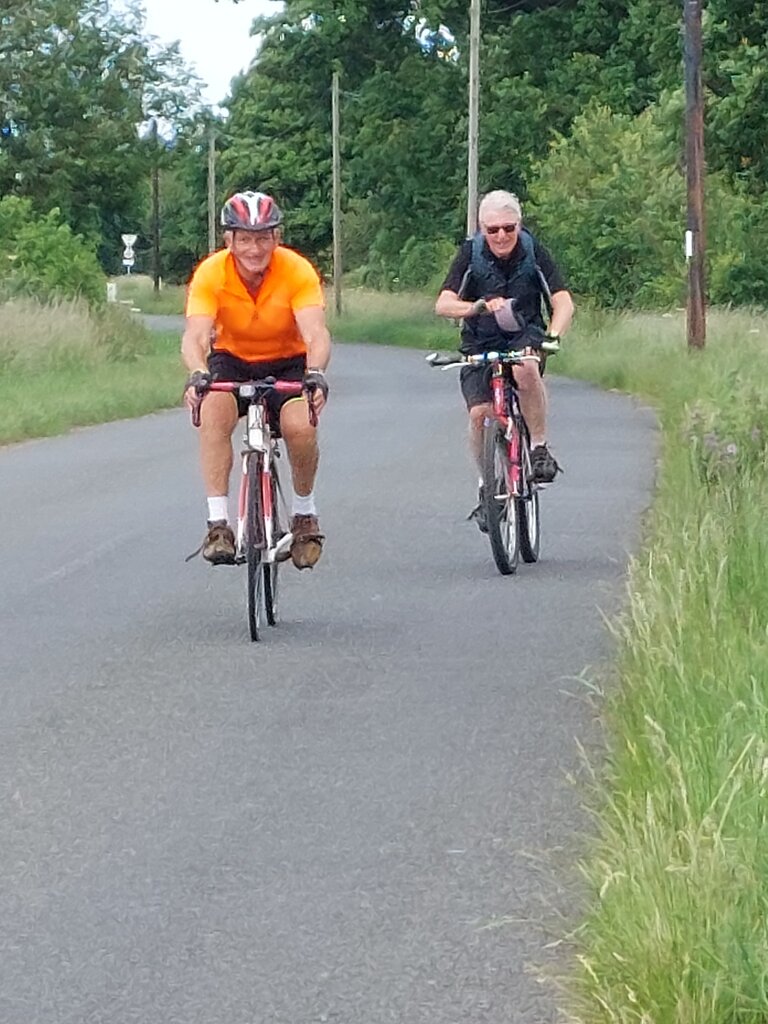 Baz and Ian
Archie and Ian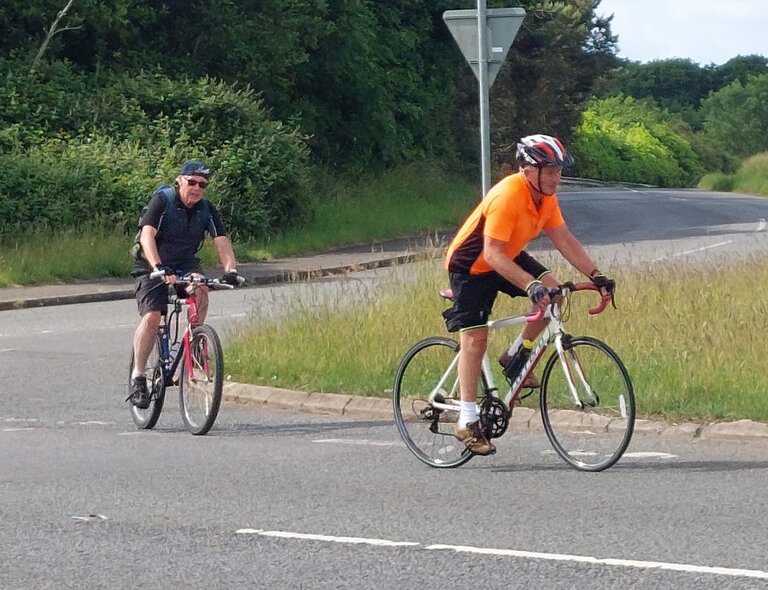 Archie advising the countryside that he also comes in peace.